Learn how to play the guitar, bass, banjo, mandolin or piano with Kelly Weeks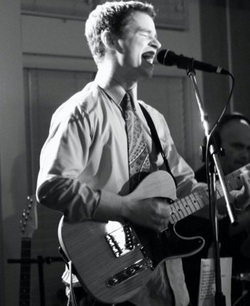 Kelly Weeks is a talented, young and energetic musician who began his musical career as a singer/songwriter, playing solo and with bands in the Minneapolis, Boston and Orlando areas. After completing his Bachelor's degree in Professional Music from the Berklee College of Music, Kelly went on to provide private lessons to students of all ages in his home town of Minneapolis in 2003. In order to further his teaching and musical abilities, Kelly completed a K-12 Instrumental Teaching License from Hamline University and completed his Master's degree in Instrumental Education in 2011.
Kelly has extensive experience teaching students of varying levels and needs in both the public school system and in private settings. In addition, Kelly is an accomplished songwriter, whose songs can currently be heard on CBS Sunday Morning News, ESPN, various MTV shows as well as The Young and the Restless. He also an author of several method books published for the guitar, piano, mandolin and banjo.
​https://soundcloud.com/kellyweeks55
M
elody4media.com
---